Hotels and villages for families on the Riviera of the Romagna
The real family holiday is here!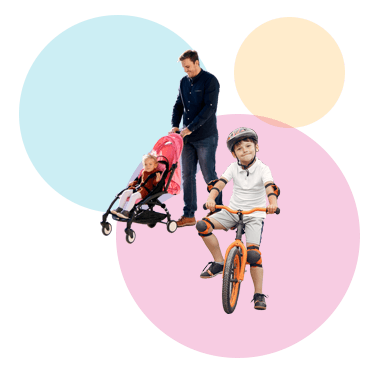 Find out why we are the family hotels and holiday villages you were looking for: a world of emotions and family services await you, ready to give you carefree days of relaxation and fun.

Discover our top family services: special attention to the needs of our youngest guests (and not only!) and a sea of opportunities to spend memorable days among indoor and outdoor play areas, the beach, swimming pool and garden.

COLOR HOLIDAY GUARANTEE:
book without worries!
SWEET DREAMS: In the event of cancellation up to 7 days before your scheduled arrival at the property, your entire deposit is safe and you will not lose even 1€! We will freeze your deposit and you can use it for another stay in one of the Color Holiday Hotels and Holiday Villages until the 30th of September 2022.

Free Beverages 24/7 in the hotel and on the beach
Beverages on tap are included in the price and are available without restriction 24 hours a day. At any time, you can fill up with: water, iced tea, fruit juices, carbonated drinks, herbal teas, beer, wine, espresso and cappuccinos. Alcoholic and hot beverages are available until midnight.

Color Food Immersion
In addition to the regular meals, you can also enjoy delicious snacks every day with the new Easy Food offerings that churn out burgers, crepes and hot dogs at all hours. Is your mouth already watering? Get ready, holidays have never been so tasty!

The 1st medical examination is free of charge for children under 18 years of age.
If you need anything, you can have a medical examination directly at the property.
The first consultation is free for children and young people under the age of 18!

Animation
Our professional animation team will keep all members of the family entertained with specially designed programmes for each age group, games, shows and activities of all kinds.

Mini Cocoland
An indoor recreation area dedicated to children's fun, with interactive games and activities for different age groups.

Junior Cocoland
Playstation, table soccer and many other games for the fun of children. There is also an outdoor area with sofa, ping-pong table and relax area where young guests can get to know each other and make new friends.

Mothers' area
An area for all parents, equipped with a cooker, microwave, bottle warmer and fridge for preparing baby food 24 hours a day. Freshly made broths and soups without salt are always available, as well as crockery for babies.

Pet-friendly
Your four-legged companions are always welcome, and on your arrival, you will receive a welcome Welcome Gift for your travelling companion. Due to company policy, we only accept dogs weighing no more than 10 kg.